Welcome to another Crypto Weekly Digest brought to you by VirtualBacon
In this week's issue:
NEWS 📣
Amazon trying to hire web3 staff
Ethereum Shanghai breakdown
Bitcoin NFTs
Optimism's Bedrock update
U.S. Senate's "Crypto Crash" committee
Russia's Largest Bank Deploys CeFi App
Metamask privacy updates
California car titles soon on Tezos?
MARKET WATCH 📈
Top Performing Cryptos of the Week
Important Upcoming Events
NEW VIDEOS ▶️
Top 6 Research Tools For Every Crypto Investor (2023 Edition)
Has Bitcoin started a new Bull Market?
---
News
---
Amazon Looking to Hire Web3 Staff
Amazon Web Services (AWS), the cloud service of e-commerce giant Amazon (AMZN), is looking to expand its Web3 clientele.
Recently, the company posted a job listing on its LinkedIn page, seeking a "Senior GTM Specialist, Web3" to join its "Web3 Go-To-Market (GTM) team". This team is responsible for driving adoption of Web3 workloads on AWS. AWS has also built specific tools for blockchain companies, enabling them to run either "centralized ledger databases for maintaining immutable and cryptographically verifiable records of transactions, or multi-party, fully managed blockchain networks to eliminate intermediaries," according to its website.
This move by AWS isn't surprising, as they just recently made a partnership with the layer 1 blockchain Avalanche (AVAX).
Amazon is also rumored to be launching a NFT initiative, most likely through Avalanche.
What Is the Ethereum Blockchain's Shanghai Hard Fork, and Why Does It Matter?
In March, Ethereum will be undergoing its first major upgrade since its transition to a proof-of-stake system in September. The hard fork will focus on Staking withdrawals, lowering gas fees, and lowering developer gas fees.
This "hard fork" - known as the "Shanghai" upgrade - will enable validators to withdraw 16 million staked ether (ETH). The update's list of changes has been finalized and includes additional improvements that will be beneficial to Ethereum application developers and many users. The main focus of Shanghai is the implementation of Ethereum Improvement Proposal-4895, or EIP-4895, which is the change that will allow validators to withdraw their funds.
EIP-4895
EIP-4895 will be the newly implemented mechanism which will enable staked Ethereum withdrawals. This update frees 16 million Ethereum to be sold, resulting in $26.5 billion in sell pressure, at current prices. This potential sell pressure brought divisiveness amongst the Eth community, but fundamental fears are few.
Other Updates
There will be updates to lower gas fees, mainly for developers deploying on Ethereum mainnet. While this may seem like a minute update, the lowered gas fees for developers will allow devs to deploy and build without burning as much in treasury fees – many devs would wait for low network fees before deploying.
Bitcoin Could Soon Have NFTs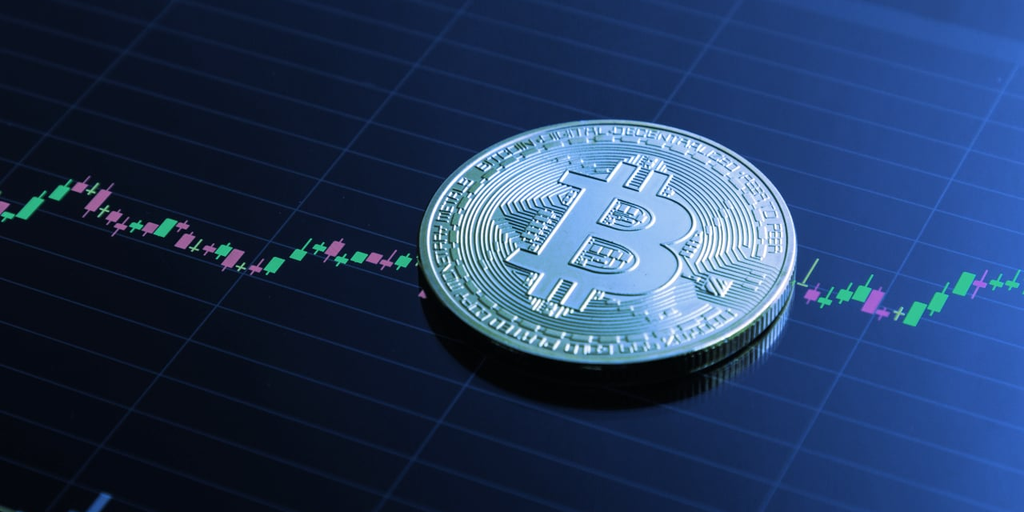 The Bitcoin community has been battling over Bitcoin-based NFTs.
The launch of the Ordinals protocol this month, which stores non-fungible tokens (NFTs) on the Bitcoin blockchain, has caused a divide between Bitcoin purists who believe the blockchain should remain restricted to financial transactions, and those who view it as a powerful and versatile network capable of hosting a variety of use cases – even if they include meme-themed art. Ordinals makes use of "inscriptions", or arbitrary content like text or images that can be added to sequentially numbered satoshis (sats) – the smallest units in Bitcoin – to create unique "digital artifacts" that can be held and transferred across the Bitcoin network.
A long time ago, the idea of incorporating a domain name system (DNS) into Bitcoin was brought up by a few old-school Bitcoiners and dubbed BitDNS. However, Satoshi quickly dismissed the idea, saying that "piling every proof-of-work quorum system in the world into one dataset doesn't scale", leading BitDNS to become a separate chain called Namecoin.
"My response to that is, you know, Bitcoin isn't really for anything, it just exists," said Ordinals creator Casey Rodarmor.
Rodarmor also said that miners could censor the Bitcoin NFTs if they wish, but added "And that applies both to financial transactions and to inscriptions. And so, the fee market already handles what people pay for transactions, what they think they're worth and then miners just pick the transactions with the highest fees. So it all sort of fits into Bitcoin's security and incentive model."
While this has caused some abrasion in the Bitcoin community, Ordinals has no plans of stopping.
Optimism's Bed Rock Update
On March 16th, Optimism, a Layer 2 network for Ethereum, will be releasing Bedrock, its first major upgrade.
The focus of this update is to enhance the performance of the network in regards to transaction fees, speed, and compatibility with the Ethereum Virtual Machine. Additionally, this upgrade will provide a basis for future advancements, such as decentralizing sequencing (collecting transactions) and bolstering on-chain security. Sequencing allows the network to gain security from Ethereum. The Optimism team has said that the majority of users will not be affected by the upgrade.
This update has led to positive price action from OP. With all eyes on Ethereum's Shanghai update, it may be best to bet on assets parallel with Ethereum. So far, Eth LSDs, Eth L2s, and other Ethereum related assets have soared. Ethereum has had a hard time rallying recently, likely due to the "massive unlocks" that may result in heavy sell pressure.
US Senate Banking Committee will Hold 'Crypto Crash' Hearing This Month
On Feb. 14, the U.S. Senate Banking Committee is holding a hearing to assess the potential risks of digital assets to the financial system.
Entitled "Crypto Crash: Why Financial System Safeguards are Needed for Digital Assets," this hearing demonstrates the urgency of crypto issues in Congress. Chairman Sherrod Brown (D-Ohio) has already expressed the need for U.S. government oversight of crypto.
Senator Tim Scott (R-S.C.), the new ranking Republican on the committee, has stated that the members should work together to create a bipartisan regulatory framework.
The goal of the committee is likely to provide framework for stablecoin issuers, crypto lenders, and crypto exchanges – following the wake of Luna and FTX.
Russia's Largest Bank Will Launch Ethereum-Based App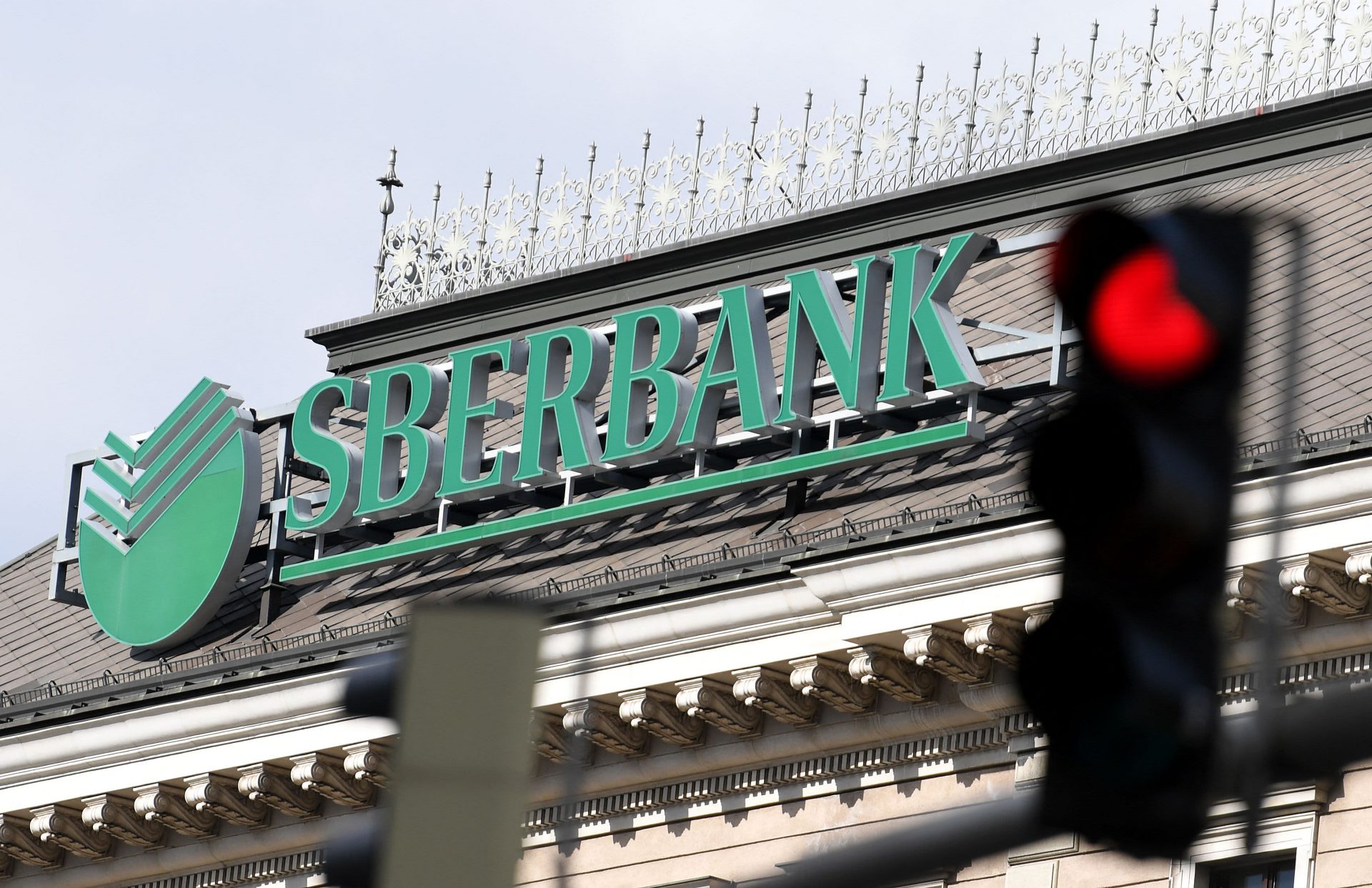 Russia's Sberbank, the largest bank in the country with more than 110 million customers and one million corporate clients according to Coindesk, is set to launch its own DeFi platform on the Ethereum network.
Product director of Sberbank's Blockchain Laboratory, Konstantin Klimenko, announced the bank's intention to launch the decentralized finance system before May of this year, following open testing in March.Klimenko noted that this platform will be accessible through the MetaMask extension that has been present within the Sberbank digital ecosystem since December. He also spoke before an Economic Congress on Friday, expressing his belief that Defi could potentially "displace traditional banking services in the future."
Sberbank is no stranger to the world of blockchain technology and digital assets. The financial institution completed its first digital transaction in the summer of 2022 and launched its own cryptocurrency in April of the same year. Now, with their upcoming DeFi platform, they hope to further explore the world of decentralized finance and aid in the expansion of the Russian ecosystem.
The easiest and risk-free way to learn MetaMask and dApps
MetaMask has launched a learning simulation platform to help users orient themselves in the world of web3 and self-custodial wallets. MetaMask Learn combines visual learning with action-oriented testing to provide a compelling and engaging way to understand complex web3 concepts.
This is honestly really good educational alpha. MetaMask is a must have tool for all Crypto investors. However because it's too powerful, many beginners have a hard time grasping all the terminology and best practices until they get scammed for real.
With this official simulation tool, you can see the exact scenarios you will encounter when using MetaMask. From storing seed phrases, sending crypto, to connecting your wallet and using DeFi applications. This simulation covers them all.
If you've been putting off getting into Ethereum dApps and MetaMask, highly recommend you to check out this free guide and simulation tool.
Metamask Privacy Issue
MetaMask, a provider of Ethereum wallets, recently launched new features designed to increase the security and privacy of their users, while also making it easier for them to switch RPC providers.
The new features give users more control over the transfer of their data to third-party services, helping them avoid falling victim to phishing attacks and decoding incoming transactions.The procedure for changing RPC providers has also been made simpler. New users can access the 'set advanced privacy settings' option, while existing users can find it under 'settings'. This option allows users to select an alternative to Infura, the default RPC provider on MetaMask.
This comes after recent concerns around the wording of their last Privacy Policy update which said that they could collect user data. The parent company of Metamask, Consensys, said they have never collected user data.
California DMV will Test NFT Car Titles on Tezos
The California Department of Motor Vehicles (DMV) is testing the digitization of car titles and title transfers via a private Tezos blockchain.
This is part of a collaboration between the DMV, Tezos, and blockchain software firm Oxhead Alpha, which announced a successful proof-of-concept on Jan. 25. The DMV is looking to roll out digital wallets to hold and transfer nonfungible token car titles, with the DMV acting as a middleman in these operations. Oxhead Alpha's president, Andrew Smith, noted that the DMV's blockchain initiative will address the need to modernize its current paper-based systems.
This initiative is likely to be followed by other state agencies, as California Governor Gavin Newsom signed an executive order in May 2022 to explore opportunities to integrate blockchain technology with state government agencies.
---
Market Watch
---
Top Performing Coins of the Week
BabyDoge + Elon
Retail is back and buying in force.
ILV
Illuvium has been one of the top "metaverse" coins that we can point to this cycle. They had an explosive boom last cycle with a price breakdown, however, after lots of work the Illuvium team has been eager to showcase it.
IMX + MINA + LRC
These alts are all medium cap ZK alts. ZK tech has been a hot narrative coming out of bear and that narrative surged this week. Polygon has closed their testnet for their ZK rollup and the launch should be sometime soon, as teased by team. Polygon was the spark to reignite the surge, with lower cap ZK alts getting the main benefit.
OP
Optimism announced their Bedrock update (news above), and this caused OP to surge. OP is heavily shorted as the FDV is high, the OP emissions are high, but OP continues to surge due to thin order books and short squeezes.
FTM
Fantom recently implemented a new update that directed 10% of network fees to a developer fund. These funds have driven strong incentives in the 2021 bull market, and this is a more sustainable fund to improve the Fantom ecosystem. Fantom also faced some of the largest liquidations among other L1s, and now those coins have moved to smarter money.
DYDX
DYDX recently pushed massive team/investor token unlocks till they release their Cosmos chain. This caused a big short squeeze that is likely still getting roaring, as DYDX also catches a bid due to its zkSTARK technology its currently built on – another ZK chain pump.
---
Important Upcoming Events
Feb 6: Syntropy $NOIA network public launch
Feb 7: Shade Protocol
Feb 14: $BLUR NFT marketplace airdrop and token launch
Feb 28: Filecoin FEVM release
Feb: Shiba Inu's Shibarium Layer-2 launch
March: EOS Trust EVM mainnet launch
March: Ethereum Shanghai Hard Fork
March: Optimism Bedrock upgrade testnet
Q1: Curve Finance Stablecoin launch
Q1: AAVE $GHO stablecoin public testnet
Q1: Redacted Cartel $BTRFLY launching $DINERO stablecoin, collateralized by LSDs
Q1: DCG to liquidate main investment holdings including $API3, $HBAR, $ZEC, $FLOW, $MANA
Q1: Syscoin optimistic rollup launch
Q1: Polygon zkEVM launch
Q3: Ethereum Danksharding
---
NEW VIDEOS
---
Top 6 Research Tools For Every Crypto Investor (2023 Edition)

Has Bitcoin started a new Bull Market?
---
END
Thanks for reading! If you enjoyed this newsletter, please share it with your friends.
Also check out my recommended exchanges:
Binance - #1 Exchange in the World (Use code VirtualBacon for $600 Bonus)
APEX: ByBit's DEX - TRADE WITHOUT KYC (Use code BACON for 10% off fees forever)