Welcome to another Crypto Weekly Digest brought to you by VirtualBacon
In this week's issue:
New Videos▶️
How I would learn Crypto Investing (If I could start over)
News📣
SEC cracking down Binance USD ($BUSD)
SEC fines Kraken for Crypto Staking, justified?
LSDs Big Winner in Kraken Aftermath
Saudi Arabia Hires Metaverse Team
$GHO Stablecoin goes Live on Ethereum Testnet
Chiliz launch Chain 2.0 dedicated Layer-1
OPNX - 3AC founders' new exchange project
Hot Narratives🔥
Top Performing Cryptos of the Week 📈
Important Upcoming Events 📅
---
New Videos
How I would learn Crypto Investing (If I could start over)
---
News
SEC cracking down Binance USD ($BUSD)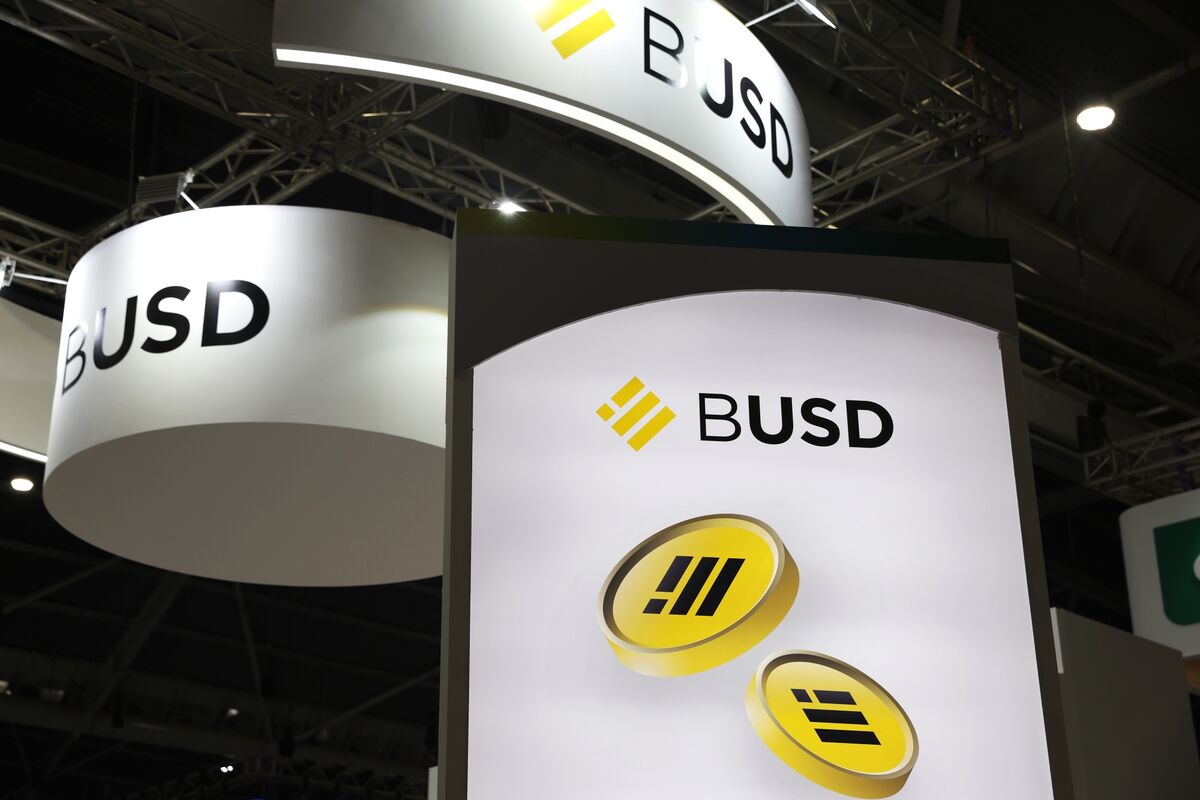 Binance USD (BUSD), the world's third-largest stablecoin, with a circulation of $16 billion, has been in the news lately due to regulatory concerns. Binance, the world's largest crypto exchange, issued BUSD in partnership with Paxos, a company that issues stablecoins for others. However, Paxos recently received a Wells notice from the SEC, which plans to sue them for issuing an unregistered security. As a result, the New York Department of Financial Services (NYDFS) has ordered Paxos to stop issuing BUSD, causing the supply to contract as customers redeemed their tokens for other stablecoins or cash.
The SEC has raised two concerns about BUSD. First, they are investigating whether BUSD is a security, and second, they are questioning whether BUSD was backed 1-to-1. The concerns about BUSD's status as a security likely stem from allegations that it wasn't always backed by the appropriate amount of assets. The concerns about BUSD being backed 1-to-1 stem from the way BUSD was wrapped and traded on the Binance Smart Chain, which may have resulted in it not being backed 1-to-1 by the BUSD on the Ethereum network.
In response, a Binance spokesperson stated,
"Paxos has informed us that they have been directed to cease minting new BUSD by the New York State Department of Financial Services. BUSD is a stablecoin wholly owned and managed by Paxos. As a result, BUSD market cap will only decrease over time. Paxos will continue to service the product, manage redemptions, and will follow-up with additional information as required. Paxos also assured the funds are safe, and fully covered by reserves in their banks."
Where will Stablecoin regulation go from here?
The regulatory scrutiny of BUSD raises questions about the status of stablecoins as a whole and how regulators will view them going forward. The NYDFS has issued a notice to Binance about their BUSD stablecoin, sparking speculation that other stablecoins like USDC may be affected. It's puzzling that Binance's BUSD is being targeted, but similar stablecoins like USDC have been offering interest rates on Coinbase for two years.
It's hard to say at this point why the SEC is targeting BUSD, but it may be related to Binance's affiliation with Paxos or some bridging issue. However, this move may be due to regulation by enforcement, and it may be related to the FTX incident that happened three months ago. As stablecoins become more popular, we can expect a new regulatory regime that may target other stablecoins. Only time will tell what happens to stablecoins from here.
SEC fines Kraken for Crypto Staking, justified?
On Thursday, the U.S. Securities and Exchange Commission (SEC) announced charges against crypto exchange Kraken, alleging its offering of a crypto staking-as-a-service program amounted to offering unregistered securities products in the U.S. To settle the charges, Kraken is paying $30 million and shutting all of its U.S. staking services.
This news has raised a number of questions about what this means for staking at large in the U.S. Staking has gotten a great deal of interest in recent years, particularly after Ethereum, the second-most-valuable cryptocurrency network, switched from proof-of-work to proof-of-stake in 2022.
Following Wednesday's tweet from Coinbase CEO Brian Armstrong regarding rumors of the SEC potentially banning retail crypto staking, Coinbase's shares fell 14%. On Friday, the stock was down an additional 3%. Paul Grewal, Coinbase's Chief Legal Officer, argued on Twitter that the exchange's staking business is "fundamentally different" from Kraken's, which he described as a "yield product." Grewal reiterated this in a statement to CoinDesk, saying that Coinbase's staking program is not affected by the Kraken news.
The team at JPMorgan is in agreement, suggesting that the SEC's charges against Kraken are against specific parts of the exchange's service, not proof-of-stake as a consensus mechanism.
LSDs Big Winner in Kraken Aftermath
The SEC's statement highlighted a lack of transparency on Kraken's part, concerning the whereabouts of deposited ether intended for staking. Liquid staking protocols like Lido and Rocket Pool do not have the same issue, as the flow of ether from a wallet to the pool can be tracked via a block explorer.
When it was announced the SEC was interested in staking, tokens like Lido's LDO surged, with some claiming their decentralized quality made them exempt from American regulations. However, crypto lawyer Preston Byrne argued that most decentralization is just an illusion. The's a person or small team that can be prosecuted, similar to the Tornado Cash dev.
Despite this, the total value locked in Lido has remained steady, while RPL and LDO have increased by 13.2% and 17.4%. The market sentiment remains bullish for proof of stakings future.
Saudi Arabia Hires Metaverse Team
Sebastien Borget, co-founder of The Sandbox, recently announced the project's partnership with the Saudi Arabia government to create a metaverse. This will provide immersive and interactive entertainment experiences for users. The government's involvement in the project will ensure the virtual world aligns with the country's cultural and economic goals. The Sandbox's SAND token is also scheduled to unlock 12% of its supply on Feb. 14.
The partnership between The Sandbox and Saudi Arabia is expected to bring confidence and investment to the metaverse industry. It will also set a new standard for virtual worlds and experiences, driving growth in the industry. Both parties look forward to collaborating and supporting each other to bring their vision to life.
$GHO Stablecoin goes Live on Ethereum Testnet
Aave, a leading crypto lending platform, has successfully deployed its native stablecoin GHO on Ethereum's Goerli testnet. This comes shortly after MakerDAO, the issuer of the CDP stablecoin DAI, announced plans to launch a crypto lending platform.
Potential adopters and developers of GHO can now access its codebase and test the stablecoin on the testnet before its mainnet launch. The launch date of GHO will depend on community discussions and approval through the Aave DAO, which is responsible for governance through proposals and voting.
The $Gho coin will be a CDP similar to DAI and MIM. CDP stablecoins that are collateralized by Altcoins/liquid coins. A user can borrow against their Ethereum to mint $Gho, up to a certain percentage of deposited collateral. The initial collaterals might be limited, but this will likely grow with time and adoption.
The DeFi community has been eagerly awaiting the GHO stablecoin launch since it was overwhelmingly supported by the Aave community in August last year.
Chiliz launch Chain 2.0 dedicated Layer-1
Chiliz, a blockchain-based token that allows fans to own and speculate on tokens corresponding to their favorite teams, has validated the genesis block of its brand-new layer 1 blockchain, as per a blog post. This blockchain is EVM-compatible (Ethereum Virtual Machine) and will focus mainly on non-fungible tokens (NFT), Play2Earn games, Watch2Earn sports events and live event ticketing payments. It has a system of 11 active validators and employs the PoSA (Proof of Stake Authority) consensus. The goal is to provide faster transactions, lower fees and lower energy consumption.
Initially, only third-party developers approved by Chiliz will be allowed to deploy smart contracts. Furthermore, the project will reveal up to 10 startups that will function on the Chiliz chain, with businesses ranging from NFT ticketing, athlete-focused fan tokens and crypto infrastructure partners.
The chiliz token (CHZ), which currently has a market capitalization of $1.13 billion, is said to be the gastoken for the newly-released blockchain. Token holders will be rewarded for staking (delegating) on the network, and there might be the possibility of stakers getting airdrops. After to the announcement, the token surged by as much as 20%.
OPNX - 3AC founders' new exchange project
On February 9th, the Open Exchange project was launched with a website and a waitlist. 3AC founder Zhu Su stated that this project was a way to make up for their past mistakes, however, many in the crypto community reacted angrily to the launch.
Zhu Su and Kyle Davies, the founders of the failed Three Arrows Capital (3AC), have joined forces with the co-founders of the crypto exchange CoinFlex to create Open Exchange. It is being advertised as the "world's first public market place for crypto claims trading and derivatives." Open Exchange is offering a solution to the $20 billion worth of claims from people who have lost money in bankrupt crypto firms, such as FTX, Voyager Digital, Celsius Network, CoinDesk's sister company Genesis, BlockFi, Mt. Gox, and 3AC itself. The platform promises to give claimants a way of monetizing their claims by providing a marketplace for the trading of their assets.
The exchange will be restricted in the United States, where some of the biggest claims reside.
Hot Narratives to watch
ZK narrative
The Zero Knowledge rollup narrative has been a leader for sometime now. Propelled by Polygon's soon-to-launch ZK layer, other ZK chains like Mina, Dusk, SYS have also done remarkably well. Due to the fact these are vaporware, they will likely continue to catch a bid until Polygon launches its ZK roll up
Privacy
Along with ZK coin, privacy coins also seems to be an emerging narrative. Rose pumping along with a few other smaller privacy alts makes me believe that the ZK narrative could turn into the privacy narrative. However, this could be a fleeting bid.
SYN
Bridging as a whole has been a small narrative, but of the bridges, Synapse is the leader. Synapse has been the leader in both volume and adoption. Synapse is also in the process building their optimistic roll up layer 2 to serve as an exucution layer. So the narrative has been "wen Syn Chain"?
Ordinal Infra
Ordinals are the hot new narrative for Bitcoin. While this is contentious for the Bitcoin community, there has been explosive price action around ordinals. All this is rallying, but there's no infra for Ordinals. Since there is new innovation and no/little infrastructure around which, then this means there is strong investment opportunity. There are big possibilities for airdrops around ordinal infra.
Shibarium
Sbibarium, the Shiba inu blockchain, is rumored to launch on February 14th. This is a rumor, and the Devs have been using this new chain with no launch date to pump the price. I don't think Sibarium launches on the 14th, but happy to be wron.
---
Top Performing Coins of the Week
BNX
Binary is a gamefi project building on BSC. The team announced this week that their token will be redenominated 1:100. Redenominations are fundamentally neutral, however, they are usually bullish in both crypto and Tradfi.
ROSE
Rose is a privacy layer 1 that uses TEE technology. With ZK chains rallying, speculators seem to be rotating into Rose as a privacy alternative play. There were also rumors of a Meta partnership, but these are likely unfounded.
HBAR
HBAR added Dell to its governance council this week. The council supposedly "owns" Hbar and votes on different proposals. This news isn't huge, but the market reaction to the news shows that many are chasing – likely indicating more upside for crypto as whole.
MINA + IMX
Again, these coins are still rallying for the ZK narrative. While they have been rallying for awhile, these coins are likely going to be the future of Ethereum and other L1s. Matic will likely be the first larger cap with a ZK roll up, but others will soon follow.
AGIX
SingularityNET is a decentralized AI marketplace when AI services are sold for the AGIX token. This is similar to how Dalle and Midjourney sell token bundles for a set price.
LDO + RPL
LDO and RPL rallied on the SEC/Kraken staking news.
BabyDoge
Whats not to love? Retail is back and buying memes.
Important Upcoming Events
Feb 14: $BLUR NFT marketplace airdrop and token launch
Feb 28: Filecoin FEVM release
Feb: Shiba Inu's Shibarium Layer-2 launch
March: EOS Trust EVM mainnet launch
March: Ethereum Shanghai Hard Fork
March: Optimism Bedrock upgrade testnet
Q1: Curve Finance Stablecoin launch
Q1: AAVE $GHO stablecoin public testnet
Q1: Redacted Cartel $BTRFLY launching $DINERO stablecoin, collateralized by LSDs
Q1: DCG to liquidate main investment holdings including $API3, $HBAR, $ZEC, $FLOW, $MANA
Q1: Syscoin optimistic rollup launch
Q1: Polygon zkEVM launch
Q3: Ethereum Danksharding
---
END
Thanks for reading! If you enjoyed this newsletter, please share it with your friends.
Also check out my recommended exchanges:
Binance - #1 Exchange in the World (Use code VirtualBacon for $600 Bonus)
APEX: ByBit's DEX - TRADE WITHOUT KYC (Use code BACON for 10% off fees forever)