Welcome to another Crypto Weekly Digest brought to you by VirtualBacon
In this week's issue:
▶️New Videos
Top 5 Airdrops 2023: The Ultimate Guide to Earning Free Crypto (Arbitrum, Sui, zkSync, and more)
📣News
More CBDCs pilots launching around the world
Filecoin FVM launch soon, making it a fully-fledged L1
Blur vs OpenSea - Battle of Creator Royalties
Conflux Partners with China Telecom to Develop Blockchain SIM Card
Polygon Sets Date for zkEVM Mainnet to Go Live
ZkSync 2.0 rebrands to ZkSync Era and starts Fair Launch Alpha
Binance FUD: CZ Denies delisting of US-based projects, notes on potential settlement and fines
🔥Hot Narratives
📅Important Upcoming Events
---
New Videos
Top 5 Airdrops 2023: The Ultimate Guide to Earning Free Crypto (Arbitrum, Sui, zkSync, and more)
---
News
More CBDCs pilots launching around the world
UAE Central Bank to Launch CBDC for Domestic and Cross Border Payments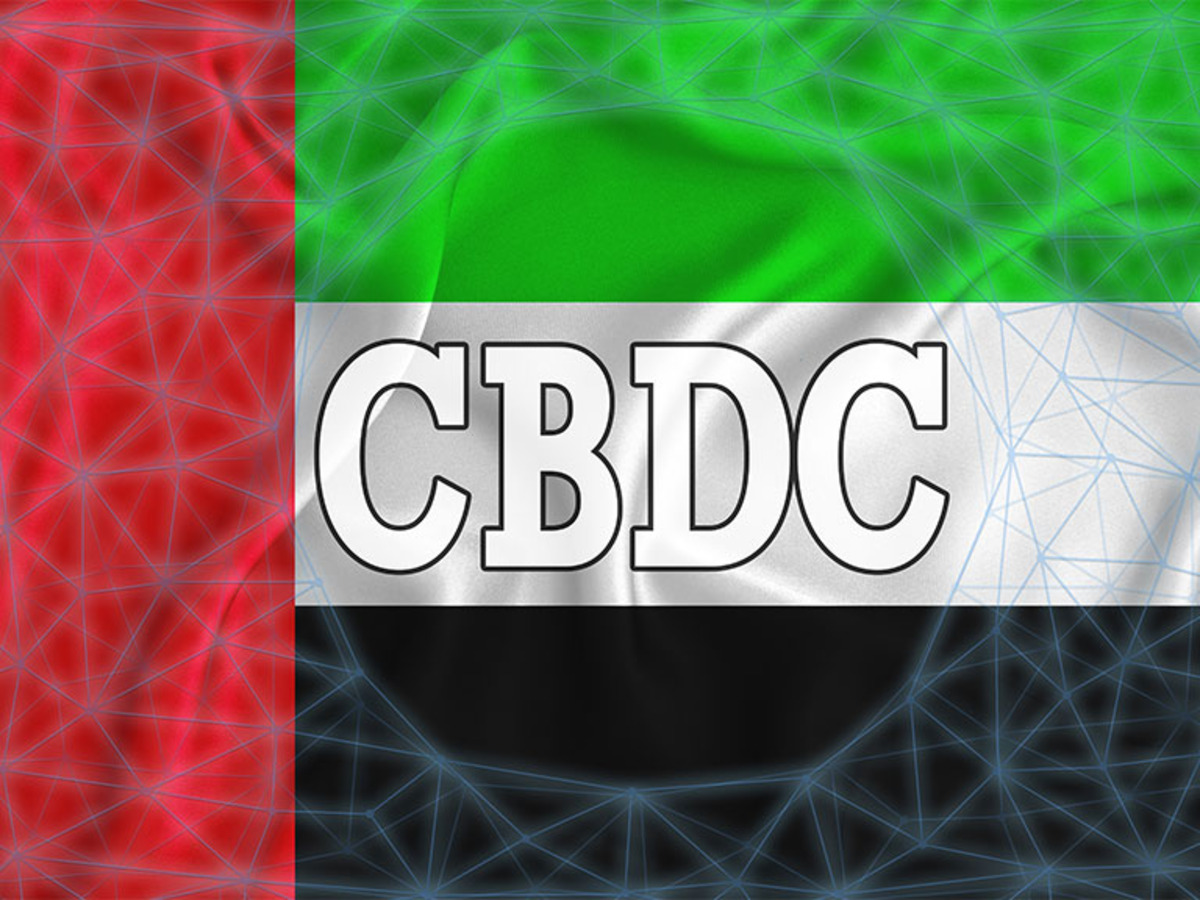 Japan Will Launch Pilot for Issuing Digital Yen in April
Russia to Launch Digital Ruble (CBDC) Pilot in April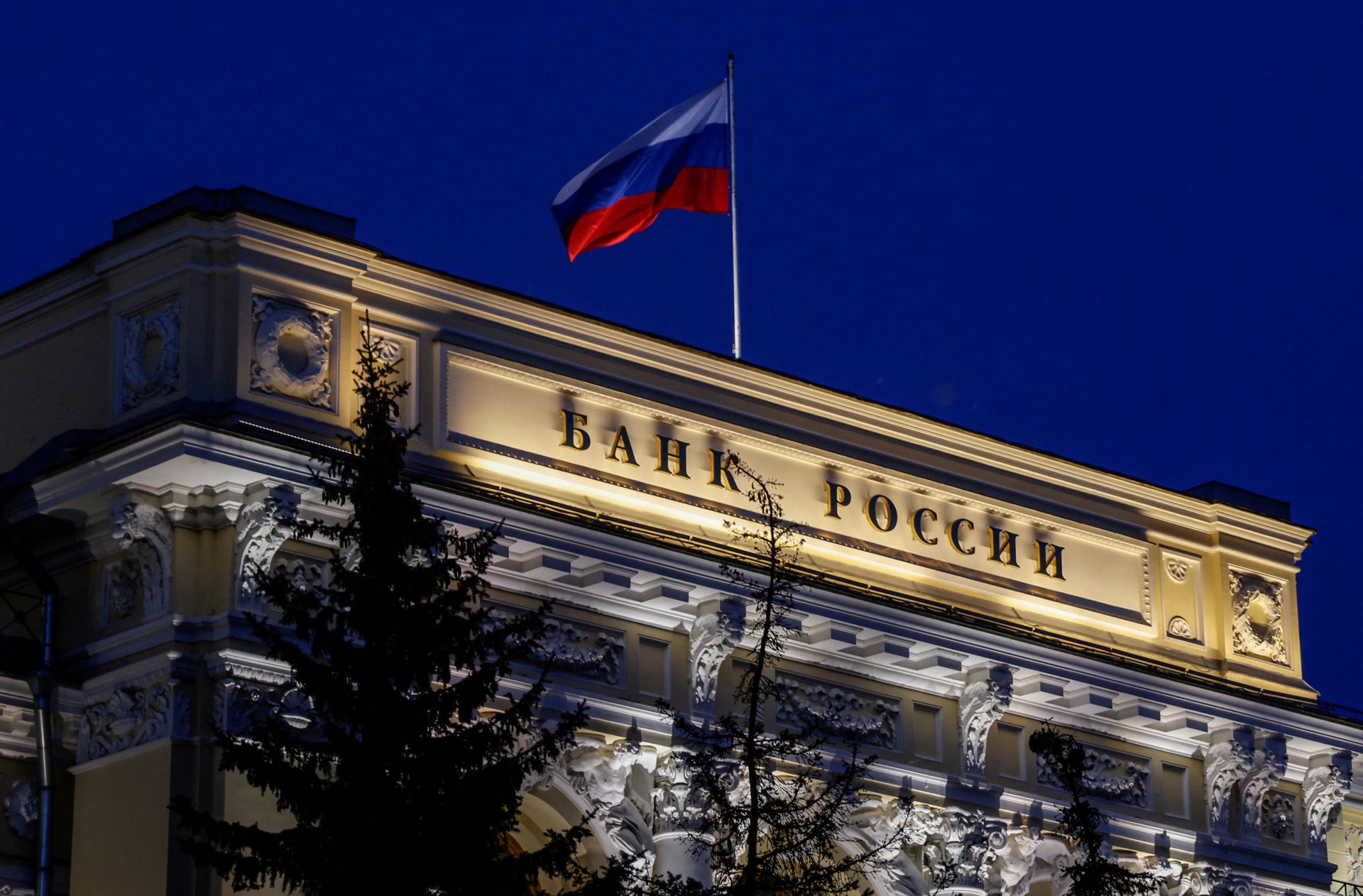 Filecoin FVM launch soon, making it a fully-fledged L1
Filecoin will launch smart contracts on March 23rd, making it a fully-fledged L1.
Filecoin is a leading provider of storage services for the Web3 community, including NFTs, gaming assets, and videos, through services like NFT.storage. While traditional on-chain storage is expensive and impractical, Filecoin's cryptographic proofs of physical work provide a cost-efficient, verifiable, and scalable solution for data storage.
With strong collaborations across various L1/L2 networks, Filecoin offers storage services for Dapps and even the chain itself, such as chain state archival. Think of Filecoin as a "nation" within the L1 ecosystem with a competitive advantage in storage services that can be "exported" to other L1s. It's important to note that Filecoin's relationship with other L1s is collaborative rather than competitive.
Filecoin's critical upgrade, the FVM, will enable the platform to do even more. It comes at a crucial time in Filecoin's journey as it has spent considerable time figuring out how to scale storage services. See the attached image for more details.
Blur vs OpenSea - Battle of Creator Royalties
Blur a new NFT platform, has announced its official launch with a large airdrop and token starting to trade.
Compared to industry giant OpenSea, Blur offers a much more advanced trading platform with price charts, batch orders, bid/ask analytics etc.
In an attempt to win marketshare from OpenSea, Blur announced that they will enforce full creator royalties for any collection that blocks trading on OpenSea
The move comes as part of an ongoing battle between the two platforms over royalty fees. OpenSea charges a 2.5% fee for all NFT sales, while Blur charges just 0.5%.
In response, OpenSea announced a drop in Fees, and Cuts Creator Royalty Protections. The new royalty features on OpenSea enable creators to set a percentage of their work's future sales as their commission, ensuring they are compensated even if the NFT is resold.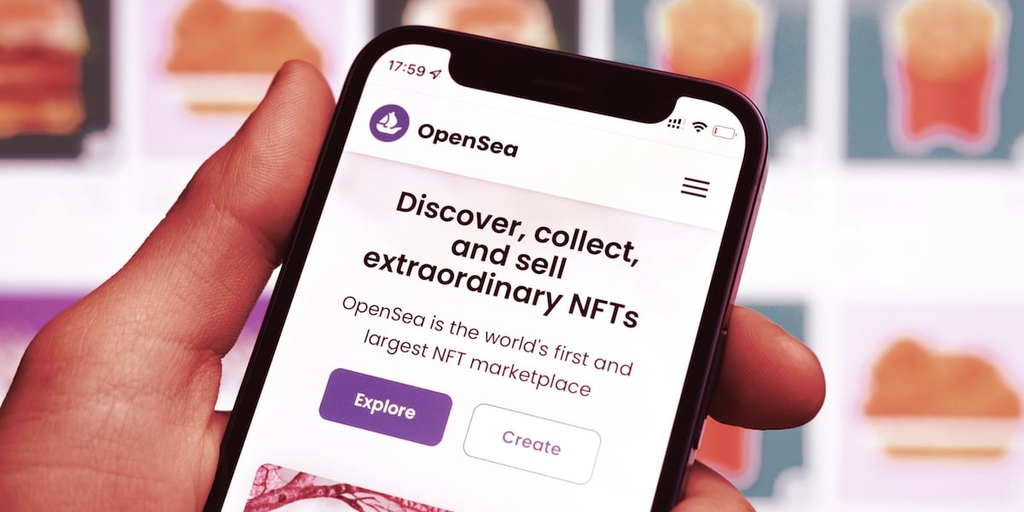 Conflux Partners with China Telecom to Develop Blockchain SIM Card
Conflux Network, a blockchain protocol, has teamed up with China Telecom, the country's second-largest wireless carrier, to create blockchain-enabled SIM cards (BSIM). These BSIM cards will have a secure area where users can manage and store their public and private keys. This added security will enable BSIM users to safely store and transfer digital assets while being able to display them through various applications.
The initial BSIM pilot program is set to launch in Hong Kong later this year, followed by additional pilots in major locations across mainland China, such as Shanghai. This partnership marks a significant step in Conflux's mission to develop blockchain solutions for China's growing digital economy.
ConFlux is one of the main Layer-1 blockchains targeted at a heavy Chinese market. It is fully EVM compatible and has been running for over a year, but has yet to gain attention in the west until recently.
Polygon Sets Date for zkEVM Mainnet to Go Live
Ethereum layer-2 scaling solution Polygon fixed March 27th as the launch date of its beta zero-knowledge Ethereum Virtual Machine (zkEVM) mainnet.
The team stated,
"Polygon zkEVM is the gold standard for EVM-equivalence, having passed 100% of the Ethereum test vectors that apply to a zkEVM. Developers can copy-paste code that works on Ethereum and use it to build on Polygon zkEVM."
ZkSync 2.0 rebrands to ZkSync Era and starts Fair Launch Alpha
One of the most anticipated zk-rollup layer-2s ZkSync is getting ready to launch. Specifically we are waiting on the launch of ZkSync 2.0, which is a ZkEVM environment that allows any Ethereum application to seamlessly migrate over to the network.
This week, zkSync 2.0 has been rebranded to "zkSync Era" and officially started its Fair Launch Alpha. This upgrade allows 200 signed up and tested projects to start deploying on ZkSync Era Mainnet.
ZkSync Era and Polygon ZK are two of the leading contendors racing to become the first ZkEVM to launch on Mainnet, expect big hype coming to the ZK narrative in March/April.
Binance FUD: CZ Denies delisting of US-based projects, notes on potential settlement and fines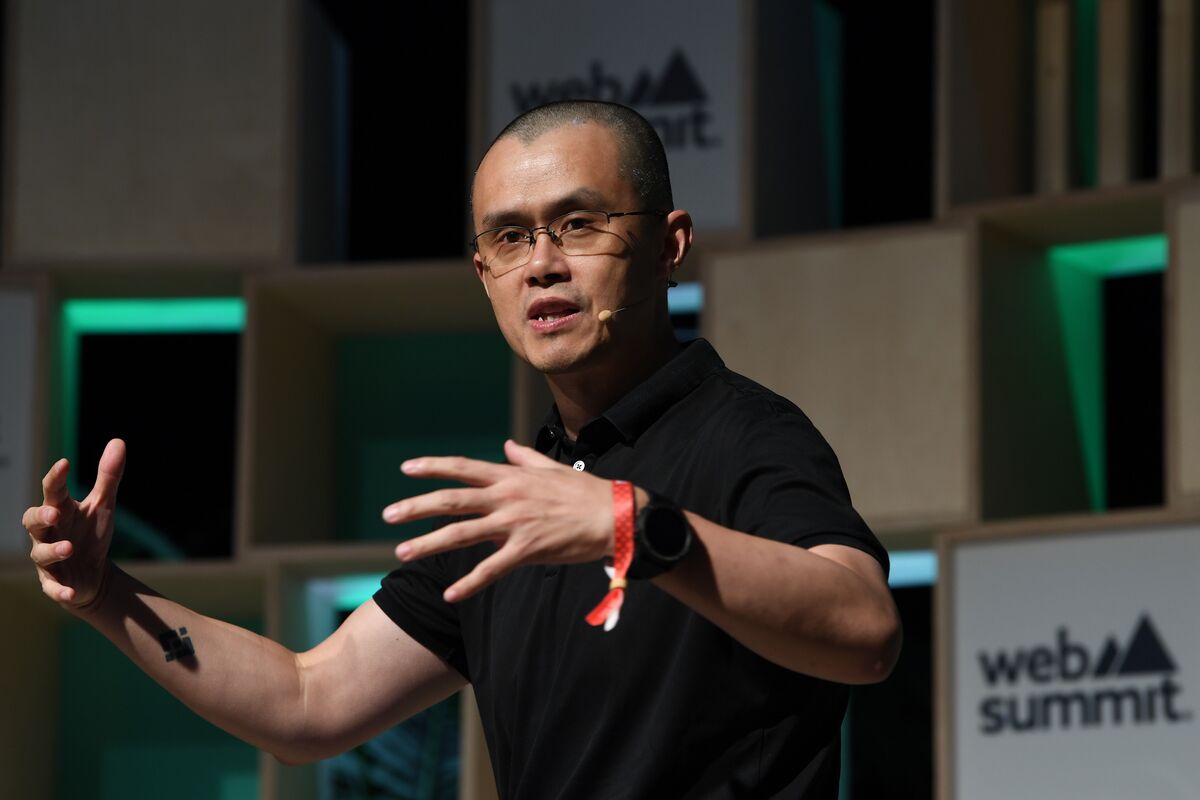 On Feb 17th, rumours spread that Binance was considering pulling back from US, and will de-listing tokens from any US-based projects, including $USDC.
Binance CEO debunked the report is "false", clarifying that

"We pulled back on some potential investments, or bids on bankrupt companies in the US for now. Seek permission first."
As an ongoing tug-o-war, public news also tried to soften the blow stating that "Binance Expects to Pay Fines to Settle US Investigations".
Obviously any fine is better than delisting action, as money is the least concern of Binance when it comes to the US markets.
Hot Narratives to watch
Arbitrum Hype with Camelot Exchange Launchpad
One of the new decentralized exchanges on Arbitrum has been gaining a lot of traction - Camelot Exchange. The native token of the dex - $GRAIL - pulled a 15X gain after the public sale on the Camelot Launchpad. This has led many traders to flood to the launchpad for future token launches.
You can find all future public sales on the launchpad
However while there is major hype around these public sales right now, it doesn't mean all projects are good opportunities.
Take the most recent project "Arbitrove" for example, which raised almost $14 Million dollars from the launchpad sale. This large raise was due to the team removing the hard cap of the sale, and raising price to accomodate all the buying demand.
This was a greedy move and caused the launch valuation to continue rising and reached $70 Million Dollars. For a brand new project, this is quite high, and especially high given that thousands of potential investors have already flooded into the launchpad sale.
I fully expect this project's token to dump on listing, as all buying interest have been absorbed by the public sale with the money going to the team.
Therefore while there is currently a major hype wave happening on Arbitrum and the Camelot Exchange, you do need to study each project launch carefully, to make sure that the valuation is not overinflated by a greedy uncapped public sale.
I will continue to follow each new project launch on the Camelot exchange for the next month, but I will only get into the token sales with low valuations and not the uncapped cash grabs.
China Coins Narrative
There has been a ton of interest in the past month around the reopening of Chinese economy with the Chinese government issuing the largest cash injection to date.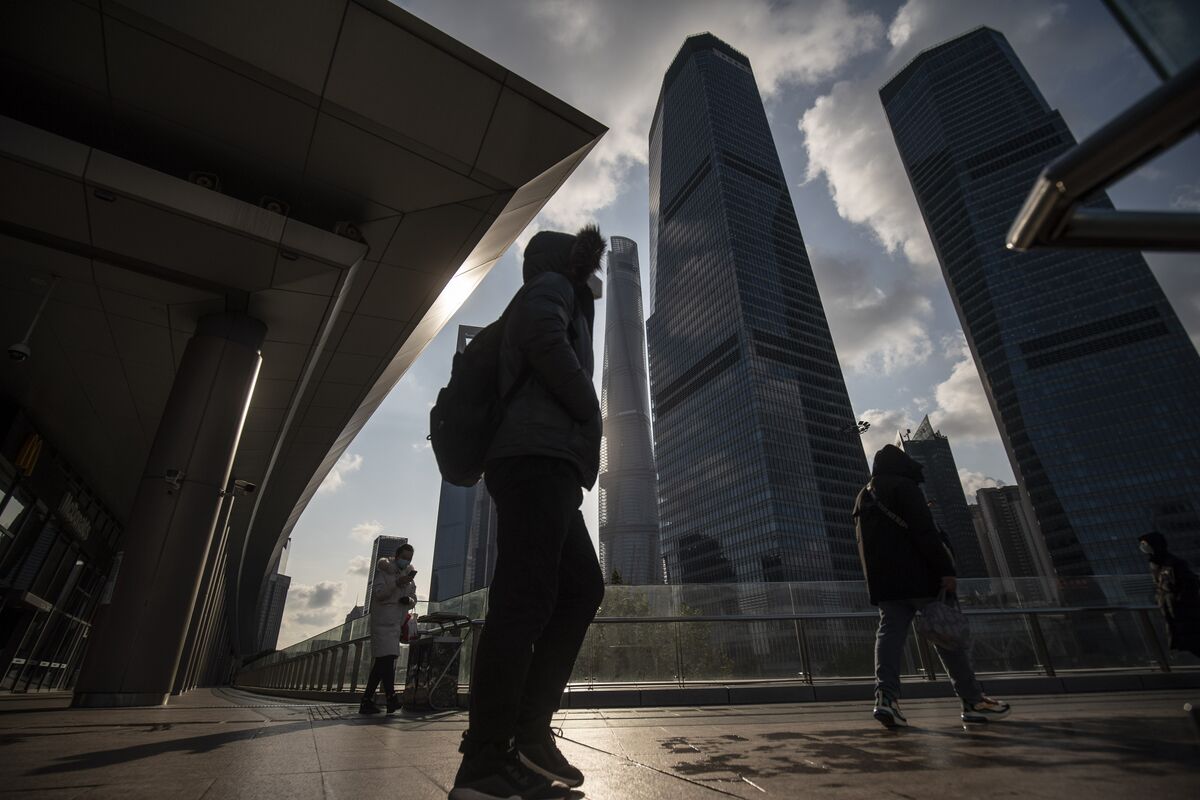 We have already seen projects like ConFlux making moves during this hype period, announcing partnership with China Telecom. Here are some of the other China Narrative Coins currently circulating Twitter.
HOWEVER, please keep in mind that this narrative is in the tail ends of its lifecycle. Almost everyone on Crypto Twitter are talking about the new "China" coin to buy. Large whales have already been positioned a month before and are already starting to take profits and rotate out.
Personally, I will not be touching China Coins at this point. This is clearly a completely narrative driven hype wave and the only way to profit is by being early. We are NOT EARLY anymore.
ZK Narrative
In my opinion, the next big narrative that is pending explosion in March and April, is the ZK narrative. We have all been expecting the magic of "zk-rollups" for years, yet there hasn't been any product gaining traction, YET.
This is all about to change with the launch of 2 major layer-2s in Q1/March - Polygon ZK and zkSync Era.
Both of these layer-2 networks are ZK-EVM networks, meaning they are fully compatible with the Ethereum Virtual Machine (EVM) and all Ethereum tooling. This means developers can easily migrate their Ethereum applications over, and users can get on the network by simply adding a new option to their MetaMask.
Remember the early days of BSC and Avalanche with alternative L1s, or Arbitrum and Optmism with optimistic rollups? Well the same ecosystem hype is about to start when these two networks launch in March or end of Q1.
Expect major narratives to start forming, and for everyone to start talking about "zk Altcoin Gems" soon.
---
Important Upcoming Events
Feb 28: Filecoin FEVM release
March 27th: Polygon zkEVM launch
March 27th: Helium migration to Solana and launch oracle
March: EOS Trust EVM mainnet launch
March: Ethereum Shanghai Hard Fork
March: Optimism Bedrock upgrade testnet
Q1: Anoma Network Token Launch
Q2: Lens Protocol Airdrop
Q2: Arbitrum Airdrop
Q2: StarkWare Airdrop
Q2: Sui Network Launch
Q1: Shiba Inu's Shibarium Layer-2 launch
Q1: Curve Finance Stablecoin launch
Q1: AAVE $GHO stablecoin public launch
Q1: Syscoin optimistic rollup launch
Q1: zkSync Era Mainnet Launch
Q1: OKX launch a new Blockchain OKBChain
Q3: Ethereum Danksharding
---
END
Thanks for reading! If you enjoyed this newsletter, please share it with your friends.
Consider Signing up to MEXC Exchange, it is a globally accessible exchange with no KYC, and has 1,500+ Altcoins for you to choose from.
MEXC Exchange: $9,100 Signup Bonus (Use code MEXC-BACON)