Welcome to another Crypto Weekly Digest brought to you by VirtualBacon
In this week's issue:
Main events
Ethereum Shanghai Upgrade Explained
zkSync Era launches on Mainnet - Time to get involved NOW
Quick takes
CFTC sues Binance and CEO CZ, DyDx Appchain, Yuga Labs new NFT line, Amazon NFT plans,
New Videos
zkSync: Layer2 zkEVM is HERE! What it means for Ethereum
Step-by-step StarkNet Airdrop Tutorial
Step-by-step LayerZero Airdrop Tutorial
---
Ethereum Shanghai Upgrade Explained
Ethereum's Shanghai Upgrade Scheduled for April 12
In the recent All Core Developers Execution Layer #157 call, Ethereum developers have established a target date of April 12 for the highly anticipated Shanghai hard fork, also known as "Shapella."
This major upgrade signifies Ethereum's complete transition to a proof-of-stake (PoS) network and will allow for the withdrawal of staked ETH.
This upgrade will unlock millions of staked ETH, allowing investors to withdraw their funds. Here's the major effects of this upgrade that you need to know:
What is Ethereum Shanghai Upgrade?
Slated for April 12, 2023, Ethereum Shanghai is a major protocol upgrade that will introduce several potential improvements.
EIP-4895, which enables the withdrawal of staked ETH, is the most critical aspect.
With Ethereum 2.0 staking active since December 2020, approximately 15.83 million Ether, valued at nearly $20 billion, have been locked in staking wallets. The Shanghai Upgrade will finally allow users to stake their ETH and withdraw their rewards without long waits.
Will Ethereum's Price Plummet Due to Unlocked Staked ETH?
Contrary to concerns, the price of Ethereum is unlikely to crash due to the unlocking of staked ETH. Here's why:
Most ETH staking occurs through exchanges or liquid staking platforms, which issue tradeable staked ETH tokens. These tokens track Ethereum's price closely, and over 40% of the total ether deposits are staked through these protocols.
If investors intended to sell off staked ETH en masse, the staked versions would already be trading at a lower price than Ethereum. This has not happened.
Unlocked ETH staking will increase trust in the system, attracting larger investments.
Ethereum's staking ratio is currently the lowest among major chains at about 14%. The Shanghai upgrade is expected to increase the staking ratio, bringing it in line with other chains.
Why Shanghai Upgrade will be A Catalyst for Increased Staking Demand
While short-term volatility and FUD may arise, the upcoming Ethereum Shanghai Upgrade is expected to be ultimately bullish for ETH as a higher percentage of the coin will be staked. Currently, only 15% of the total Ethereum supply is staked in Ethereum 2.0, a much lower rate compared to other Proof-of-Stake blockchains such as Cardano, Solana, BNB, Polygon, and Polkadot, which all range between 40-70%.
This indicates that Ethereum holders have not yet factored in the stability of Ethereum 2.0 staking, and a significant portion of ETH remains unstaked, waiting for staking to become more stable. Ethereum's transition to Proof-of-Stake has been ongoing since 2017, with staking activated in 2020 via the Beacon chain. However, the main concern has always been the locked nature of staked ETH until Ethereum 2.0 is fully activated and implements unlocking.
The Ethereum Shanghai Upgrade, scheduled for April 2023, aims to address this issue by enabling the free withdrawal of all staked Ethereum. Contrary to the belief that this may lead to a bearish outcome, the upgrade is expected to increase demand as investors gain confidence in Ethereum's staking capabilities. With the industry average for staked coins ranging between 40-70%, demand for Ethereum is likely to surge following the Shanghai Upgrade, as it represents the final step in fully preparing Ethereum staking.
Liquid Staking Derivatives Poised to Benefit from Shanghai Upgrade
As the Ethereum Shanghai Upgrade captures the attention of the crypto community, another closely related narrative emerges around Liquid Staking Derivatives (LSDs). Market leader Lido Finance, known for issuing stETH, has played a significant role in the liquid staking space.
There are two reasons to anticipate increased LSD usage following the Shanghai upgrade:
Higher staking levels: If the proportion of staked ETH increases from the current 14%, liquid staking is likely to capture a significant portion of the newly staked ETH. Presently, liquid staking protocols account for approximately 40% of all staked ETH. Projects like Lido, StakeWise, and Rocket Pool are expected to attract substantial amounts of new staked ETH.
Expanded user base: Concerns about indefinitely locking tokens with a staking platform deterred many users from staking. The Shanghai upgrade's introduction of withdrawal options eliminates the need for long-term trust in staking platforms, allowing users to switch providers more easily. This increased trust and flexibility will encourage more users to try liquid staking and make it easier for companies to offer DeFi platforms.
It is important to note that the Shanghai upgrade will focus on implementing staking unlock features but will not introduce additional improvements related to cost or scalability.
TL;DR on Ethereum Shanghai:
The Ethereum Shanghai Upgrade is now confirmed for April 12th.
Due to the significant upgrade that's coming, which will allow all previously staked ETH to be withdrawn, this may cause short-term volatility.

However this upgrade is ultimately bullish for ETH in the long run, as this is the last missing piece for a fully functional Proof-of-stake Ethereum network that people can trust.
As the percentage of staked ETH is currently much lower than other POS networks, and the price of liquid staking ETH having near perfect peg to the price of real ETH, I do not expect this event to be bearish for Ethereum long term.
Instead, I expect Ethereum staking amounts to increase and match other PoS networks, as Ethereum holders will finally trust ETH staking to be stable, leading to increased demand.
Watch out for LSD platform tokens to have another hype wave following the Ethereum Shanghai upgrade, as they will likely experience higher amounts of user and staking activity, which could lead to speculative price growth on their governance tokens as a result.
---
zkSync Era launches on Mainnet - Time to get involved NOW
Matter Labs has expanded access to its zkSync Era, enabling general users to experience the first "zero-knowledge Ethereum Virtual Machine" (zkEVM) in the Ethereum scaling race.
zkSync Era, initially launched last month for developers only, now offers general users access to a cutting-edge blockchain scaling system known as ZK rollups. These rollups are built on zero-knowledge proofs cryptography and provide faster transactions and reduced costs. A zkEVM is a unique ZK rollup compatible with the Ethereum Virtual Machine (EVM), simplifying the development or modification of applications for those acquainted with the ecosystem.
Similar to all new large ecosystem launches, now is the best time to get involved early, as there will be tons of new projects and tokens launching on zkSync over the next few months, before these catch on to mainstream attention. Similar to early projects that launches on Arbitrum such as GMX, Dopex, Radiant etc, there will be many new opportunities for those that get on zkSync now and actively follow it.
Also the chances of receiving an zkSync Airdrop is now much higher for mainnet participants, as zkSync has not yet released its token but has confirmed the token plans. This means the mainnet environment will likely play a bigger role in qualifying for the zkSync Airdrop, as mainnet actions require real money to pay for gas fees, and usually turns away the bots and airdrop farmers.
Definitely start interacting with zkSync now, this is one of the biggest opportunities to get in the grounds early this year.
Check out their full announcement and the guides on adding zkSync to MetaMask, and bridging funds over:
https://blog.matter-labs.io/gm-zkevm-171b12a26b36
Quick Takes
CFTC sues Binance and CEO CZ over unregistered crypto derivatives products in the US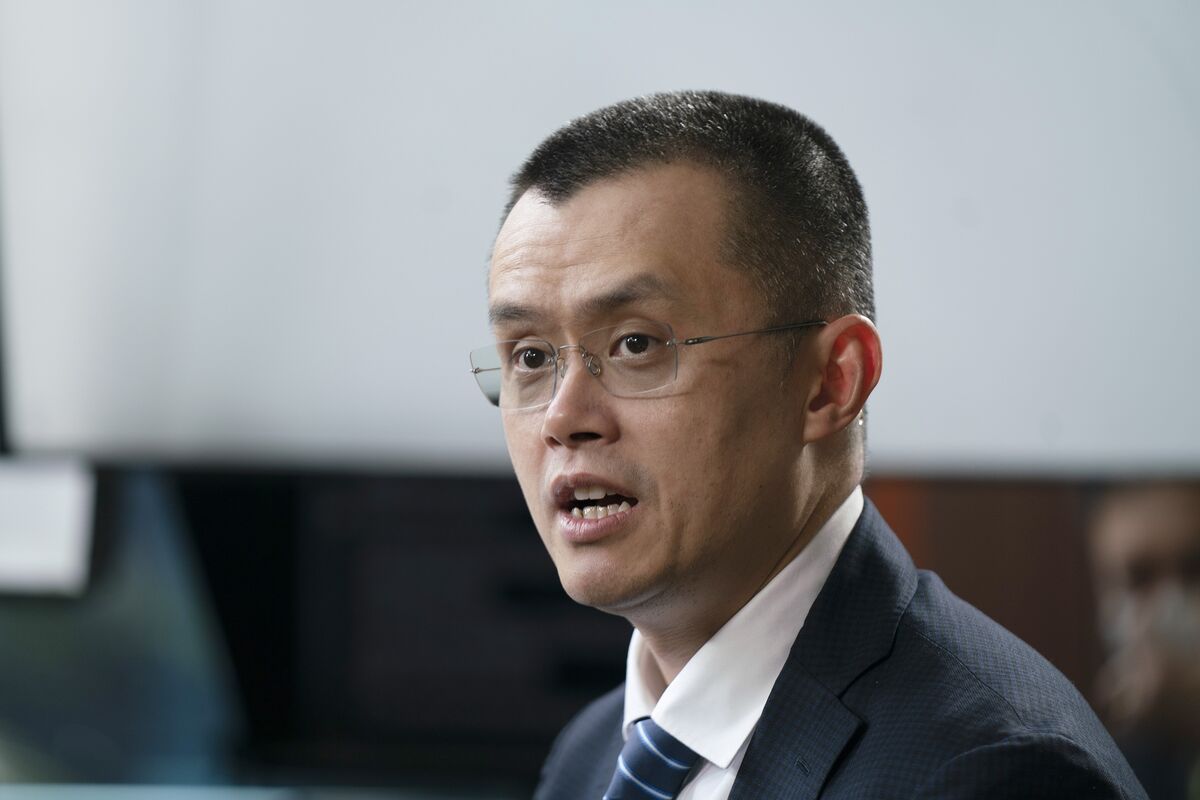 CZ's response
DyDx announce testnet for its cosmos based appchain, mainnet in September
Yuga Labs (BAYC) have announced the launch of Legends of the Mara (LOTM)
a 2D game available to Otherdeed holders, which is expected to launch in May. The game also introduces a new NFT line called Mara, which evolves into Kodamara. — https://otherside.xyz/faq#lotm
Amazon NFT plans teased
---
New Videos
zkSync: Layer2 zkEVM is HERE! What it means for Ethereum
Step-by-step StarkNet Airdrop Tutorial
Step-by-step LayerZero Airdrop Tutorial
---
END
Thanks for reading! If you enjoyed this newsletter, please share it with your friends.
Consider Signing up to MEXC Exchange, it is a globally accessible exchange with no KYC, and has 1,500+ Altcoins for you to choose from.
MEXC Exchange: $9,100 Signup Bonus (Use code MEXC-BACON)