Welcome to another Crypto Weekly Digest brought to you by VirtualBacon
What is the RWA Crypto narrative?
Real World Assets (RWAs) are taking the crypto world by storm as they bridge the gap between DeFi and traditional finance (TradFi). By tokenizing assets such as gold, real estate, and intangible assets like bonds or carbon credits, RWAs enable all users to participate in the same open and fair market while enjoying sustainable yields backed by traditional assets.
Recently the Tokenized gold market cap has surpasses $1B.
S&P Global is also hiring a DeFi director to explore bridging their equities markets with DeFi
Binance also published a full report detailing their bullish stance on the future of RWA crypto platforms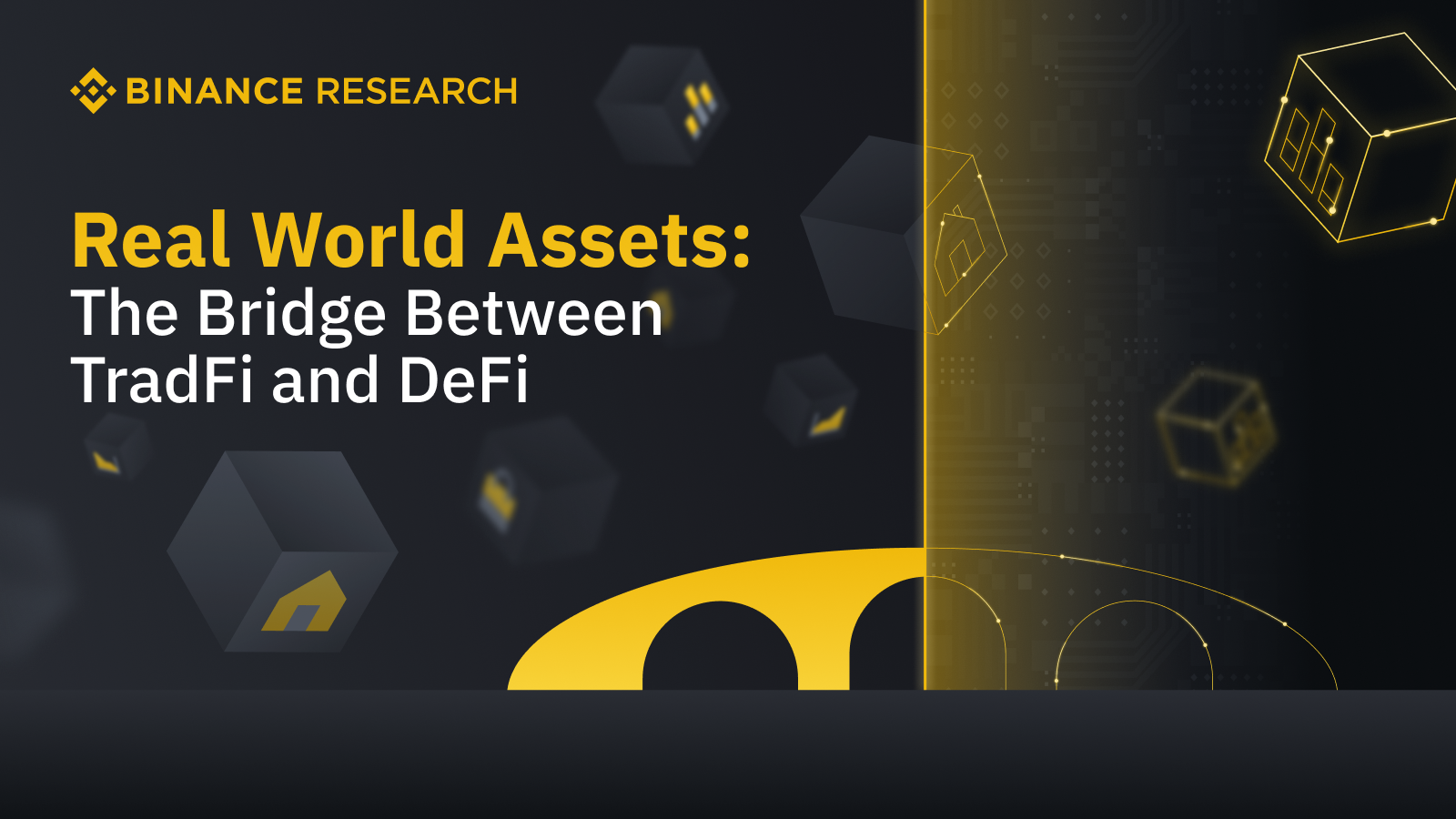 The Defi Edge discusses the growing trend of RWA tokenization and its potential to revolutionize the financial landscape.
DeFi giants like MakerDAO, AAVE, and Synthetix have all ventured into the RWA space, with RWAs contributing over 55% of MakerDAO's revenue.
The leading RWA protocols I'm watching are
Centrifuge $CFG
Goldfinch $GFI
Truefi $TRU
Maple Finance $MPL
You can find more risky RWA altcoins from this list, although most of these are pre-product stage and should only be treated as a narrative based position.
---
zkSync: The Alpha Ecosystem You Can't Miss
zkSync is currently the most promising ecosystem to explore in the crypto world.
As the first zkEVM layer-2 to launch, it allows anyone to create and use applications directly from their MetaMask wallet. Now is the perfect time to get involved, as numerous new projects and tokens will be launching on zkSync in the coming months.
zkSync TVL continues to grow day after day, there is clearly interest from DeFi degen crowd to hunt new gems on the network right now.
$170M in TVL already puts zkSync at the #4 spot in terms of TVL among all L2s.
In comparison, Polygon's zkEVM is seeing very little adoption, with only $3M of TVL.
This is likely attributed to the fact that Polygon already has a mature ecosystem in its POS chain along with the MATIC token. So people are not expecting brand new opportunities and tokens to launch on the Polygon zkEVM.
zkSync is looking like the winner in the zkEVM race at the moment.
Take advantage of this opportunity to discover the next GMX or Radiant Capital on zkSync, much like those who capitalized on early projects on Arbitrum.
What's more, the likelihood of receiving a zkSync airdrop has increased, as the platform has not yet released its token. Mainnet actions, which require real money for gas fees and deter bots and airdrop farmers, are expected to play a significant role in qualifying for the zkSync airdrop.
Don't miss out on this incredible chance to get in on the ground floor of a major project. Start interacting with zkSync today and position yourself at the forefront of this emerging ecosystem.
More Trouble at Binance, even outside the US
Binance.US having trouble finding banking partner in US
Binance loses License in Australia
The war on Binance continues, it does feel like something is about to break soon..
---
Quick Takes
Why you need to watch the Reddit Gen 3 NFTs drop on April 10th
Last Call to study the Ethereum Shanghai Upgrade on April 12th
US Treasury release 2023 defi illicit risk assessment
Why TraderJoe's liquidity book AMM model could be a game changer
Facebook and instagram to stop supporting NFTs on April 11th
US government sold 9800 Silkroad BTC on March 14th and will sell 41500 in 4 more transactions this year
Opensea launched no-fee 'Pro' market place with NFT rewards
Dogecoin drops after Twitter ditches the Dog Logo
SushiSwap DEX Suffers $3.3M Loss in Smart Contract Exploit
---
New Videos
Top 6 AI Crypto Coins | All Hype or Future of Blockchain?
---
END
Thanks for reading! If you enjoyed this newsletter, please share it with your friends.
Consider Signing up to MEXC Exchange, it is a globally accessible exchange with no KYC, and has 1,500+ Altcoins for you to choose from.
MEXC Exchange: $9,100 Signup Bonus (Use code MEXC-BACON)