Welcome to another Crypto Weekly Digest brought to you by VirtualBacon
Sui Blockchain Mainnet Launch and Token Sale
What is Sui?
Sui is an innovative layer-1 blockchain project by Mysten Labs that aims to revolutionize the world of decentralized technology. Sui is designed to be the first internet-scale programmable blockchain platform, capable of instant settlement, high throughput, low latency, and cost efficiency to power applications for billions of users.
Similar to Aptos, Sui was founded by a team of researchers who previously worked at Novi Research (Meta's advanced crypto R&D team). Among the founders is CEO Evan Cheng, who formerly headed research and development for Meta's crypto wallet effort.
Sui has just announced that they will be launching their mainnet and the $SUI token on May 3rd.
The Sui Token Sale Fand Mainnet Launch
When it comes to the Sui Tokenomics, there was only a small airdrop  for its Testnet Wave 1 and 2 validators. Validators were rewarded with 2,000 SUI for every testnet "wave" they participated in. The airdropped tokens were subject to a 1-year vesting period.
For the general public investors, they are learning from the mistake of Large Aptos airdrop, and is instead opting for a community token sale. This is called the SUI Token Community Access Program which will  allow access to an earlier Recognition Sale to purchase SUI tokens to those who are eligible.
There are 2 rounds of SUI token sale, the Recognition Sale and the General Sale.
The Recognition Sale is only available to those whitelisted by the Sui Foundation. Those who are eligible can purchase up to 1,500 SUI from a pool for US$0.03. The tokens will be fully unlocked during the mainnet launch.
The following exchanges will participate in the SUI Recognition Sale: ByBit, KuCoin and OKX.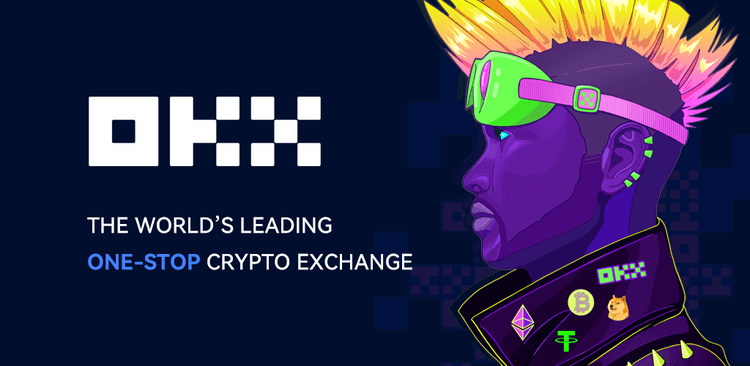 ByBit users have the largest allocation of Sui tokens with 94M SUI, whereas KuCoin and OKX have 25M SUI for sale each.
The General Sale participants will be able to purchase up to 10,000 SUI at US$0.10.
Only KuCoin and OKX will be hosting the General Sale, and each exchange has been allocated 225m SUI for sale in this round.
Looking at the Tokenomics, SUI has a total supply of 10 Billion tokens. Which means the Recognition Sale has a Fully Diluted Valuation of $300M, while the General Sale has a FDV of $1B.
In my opinion, these numbers are super fair and lucrative for the public investors. This is because Sui and Mysten Labs have already reached a valuation of $2B in its latest private funding round. This means institutional investors like A16z, Jump Binance Labs, and Coinbase Ventures all bought into the token at a $2B FDV.
Not only is the valuation super favorable for the public sale buyers, but the vesting is also attractive. The Recognition Sale has 100% fully unlocked tokens for participants, while. the General Sale has a 1 year linear vesting schedule. For the regular public investor, this vesting schedule might seem long, as you don't get all your tokens in one go. However this 1 year timeline is actually super short compared to typical vesting schedule of private investors. For instance the Aptos private sale investors have a 4 year vesting schedule with a 1 year cliff, meaning they do not receive any tokens in the first year, and only gradually receive them from year 2 to year 4.
Truth be told, if I had the opportunity to invest in $SUI at either the recognition sale or general sale terms, I'd jump on the opportunity.
Aptos is currently trading at a $12B dollar FDV. If Sui achieves the same valuation, this would be a 40X return for recognition sale, and 12X return for general sale.
Why are people pissed again similar to Aptos?
Despite this lucrative public sale offering, Sui is still receiving huge backlash for not giving out a free airdrop for the hundreds of thousands of Airdrop farmers.
#SuiScam got trending on Twitter, and people flooded to the timeline saying
"No Airdrop = No Community"
I think this is the most ridiculous argument.
According to official numbers from Sui, they have received a total number of 180,000 accounts eligible for the Recognition sale, and 96,000 accounts were randomly selected.
Compared to the Aptos Airdrop recipients of 125k, Sui actually attracted more ecosystem users.
Not only this, but the recognition sale is also done through partner exchanges, which has huge benefits over an airdrop:
Each account must be KYCed with the exchange, which means it will be very difficult to create multiple accounts to get more allocations.
Each user still needs to pay a tiny bit of money ($300) to purchase 1000 Sui tokens. These tokens will for sure trade at much higher value after listing, so the users really are not taking on any risk. Instead this money requirement will also filter out potential farmers who are only after free money.
Each user is able to receive a much larger token allocation, 10000 SUI tokens vs 200 APT per user. Even after accounting for the 10x difference in total supply, each qualified user is still receiving 5X the shares as many SUI tokens than in the APT airdrop.
With these points considered, I think the SUI Token Sale campaign is much smarter and fair than the Aptos Airdrop. This will likely lead to much healthier token price growth after launch, and the current FUD around "No Airdrop" is really because of Airdrop Farmers crying for not receiving free money.
Also consider the contrasting campaigns of Aptos and Sui. No matter how you release the tokens through Airdrop or Public Sale, you cannot please everyone and people will FUD your project either way. Focus on the real terms of the tokenomics which will give you a real edge in a new token launch.
---
Ethereum Shanghai/Capella Upgrade Successfully Completed
On April 12, Ethereum implemented two upgrades, Capella for the consensus layer and Shanghai for the execution layer. These upgrades, collectively known as Shapella, have enabled withdrawals of staked ETH, which stakers have been waiting for since December 2020. However, most of them are now in the red, having staked when ETH traded at a higher price. To create a validator node, one needs to stake 32 ETH, but there are cheaper alternatives, particularly liquid staking on Lido Finance and Coinbase. The current APR for staking ETH is around 4.7%.
Validator rewards are shared with users who delegate ETH to them, resulting in a complex formula for determining staking rewards. So far, less than 5% of validators have applied for full withdrawals, and most of the processed requests are for reward withdrawals. It takes 4-5 days for a reward withdrawal and around 2 weeks for a full withdrawal, but this depends on the length of the exit queue.
Coinbase activated withdrawal requests just 24 hours after the upgrade, while Binance decided to do it on April 19, and Lido Finance paused withdrawals until May for code audits. As a result, ETH withdrawals will occur gradually, and this ability to unstake ETH may attract new users to staking platforms. Post-Shanghai, ETH's price rose to $2,100, but users should stay patient to see the real impact over the coming months.
---
Upcoming Milestones for Ethereum in 2023
Ethereum's recent Shapella hard fork marked a significant milestone in the network's journey towards becoming a fully scalable ecosystem. However, there are several more enhancements planned for the network in the coming years. Let's take a look at some of the upcoming milestones in Ethereum's roadmap.
Proto-Danksharding: EIP-4844, which will be implemented through the Cancun hard fork in Q3 or Q4 of 2023, will introduce Proto-Danksharding technology. This technology uses "data blobs" that can be attached to blocks, and is inaccessible to the EVM. As a result, rollups can transport data at a lower cost, leading to lower-cost transactions for customers.
Distributed Validator Technology (DVT): Solo staking is currently a technical process for validators with 32 ETH, and staking services like exchanges are centralized. DVT simplifies "squad staking" for you and your friends. Obol Labs is developing a DVT solution that it hopes to deploy by 2024.
Proposer-Builder Separation (PBS): This seeks to address the issues created by MEV attacks. PBS intends to create a "division of labor between two critical tasks of block-building: proposing a block and building it." This improvement should reduce MEV activity, but it will not be implemented for at least another two years.
These milestones show Ethereum's commitment to scaling its network and providing users with faster, cheaper transactions. While Ethereum prices have experienced a recent dip due to a market correction, the long-term prospects for the network remain promising.
---
Quick Takes
What is $PEPE and what can we learn from memecoin season
SEC plans to clamp down on DeFi exchanges for violating securities regulations.
Ethereum Staking Surges Past $1 Billion as Network Upgrades Showcase Seamless Performance
Binance Retiring Deposit Addresses to Enhance Security and Efficiency - double check before making any transcations!
Hong Kong Court Rules Crypto Assets as Property in Defunct Gatecoin Case
Societe Generale's Crypto Division Launches Euro Stablecoin on Ethereum Blockchain for International Transactions
Telegram Wallet Adds Bitcoin Buying, Withdrawal, and Exchange Capabilities for Users
Helium Successfully Completes Migration to Solana Blockchain, Minting Almost 1 Million NFTs During the Process
FTX Exchange's Restart Plan Attracts Interest from Venture Capital Firm Tribe Capital
Donald Trump's Second NFT Collection Sells Out
Brazilian Authorities Reportedly Investigating Binance for Allegedly Guiding Clients Past Stop Orders
---
New Videos
Does Polygon Still Have Potential in 2023? | MATIC Token Review
---
END
Thanks for reading! If you enjoyed this newsletter, please share it with your friends.
Also check out APEX Exchange - The official DEX of ByBit.

They have all the advanced trading tools like limit orders, stop loss, and even leverage for long and short positions.
The best part is you control your own funds as you can directly trade from your MetaMask Wallet. There is no KYC and you can trade from anywhere in the world
Start Trading on APEX and earn extra $APEX tokens